Não perca! Numa sala perto de si!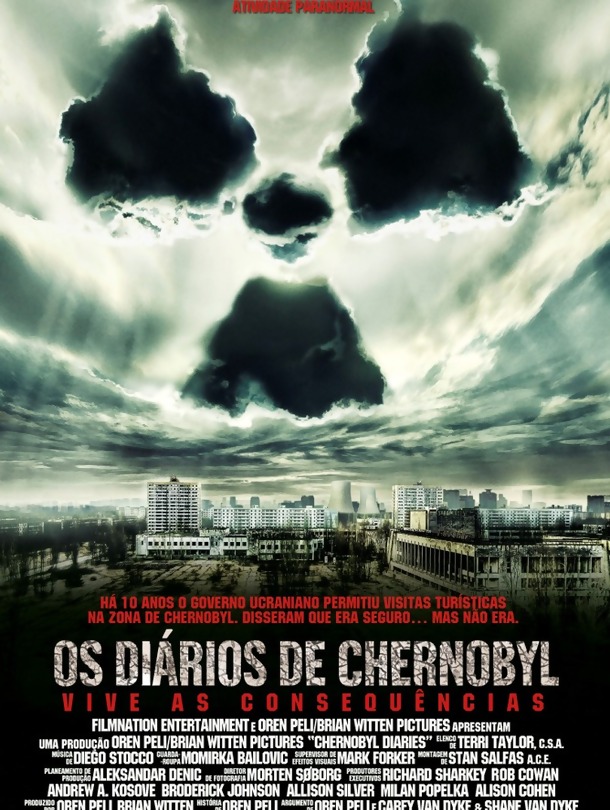 Os Diários de Chernobyl
(
Chernobyl Diaries
) M12
90m -

Terror

- 14 Junho 2012

(EUA)
Protagonistas: Jesse McCartney

,

Jonathan Sadowski

,

Nathan Phillips

,

Olivia Dudley
Realização: Bradley Parker
Sinopse: A história acompanha um grupo de seis jovens turistas que resolve fazer um tipo de turismo alternativo, contratando um guia pouco convencional. Ignorando todos os avisos, o guia leva-os para a cidade abandonada de Pripyat, onde viviam os operários do reator nuclear de Chernobyl e que agora não passa de uma cidade fantasma, 25 anos após o desastre. Depois de uma breve exploração nas ruínas da cidade, os jovens acabam perdidos, descobrindo que, afinal, não estão sozinhos…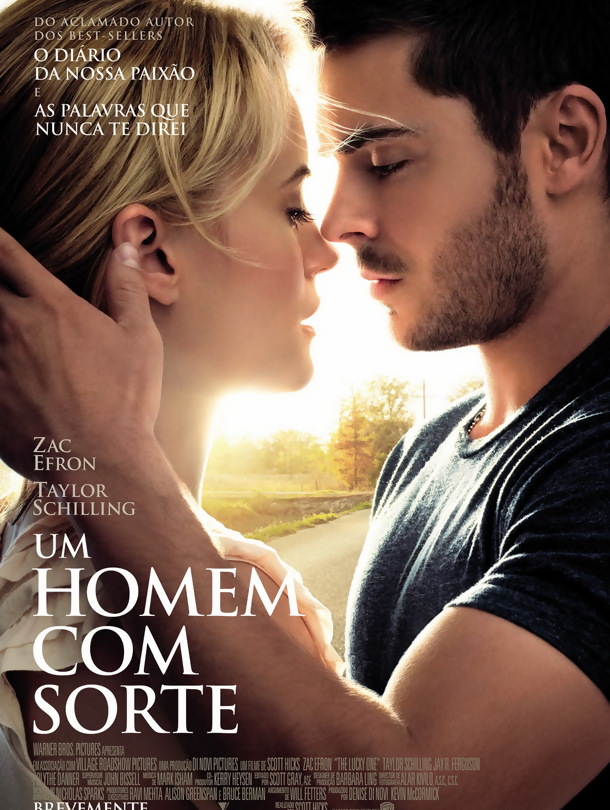 Um Homem com Sorte
(
The Lucky One
) M12
101m -

Drama

- 14 Junho 2012

(EUA)
Protagonistas: Blythe Danner

,

Charles Ferguson

,

Riley Thomas Stewart

,

Taylor Schilling

,

Zac Efron
Sinopse: O Sargento da Marinha dos Estados Unidos, Logan Thibault, regressa da sua terceira viagem de serviço ao Iraque, com a certeza que traz consigo a única coisa que o mantém vivo, uma fotografia que encontrou de uma mulher que não conhece. Ao descobrir que o seu nome é Beth e onde vive, ele aparece à sua porta e acaba por ficar a trabalhar com a família dela no canil local. Apesar da desconfiança inicial de Beth e das complicações da sua vida, surge um romance entre os dois, dando a Logan a esperança de que Beth poderá ser muito mais do que apenas o seu amuleto da sorte.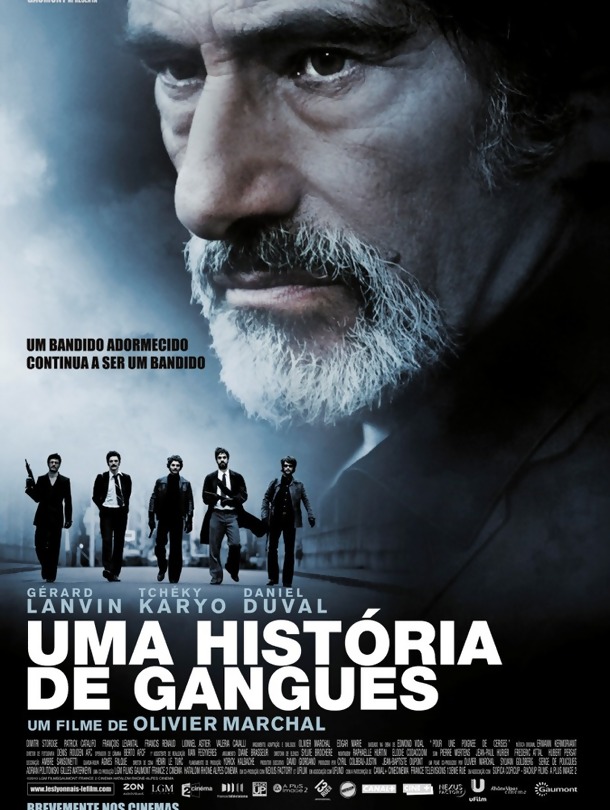 Uma História de Gangues
(
Les Lyonnais
) M12
102m -

Ação | Aventura

- 14 Junho 2012

(França)
Protagonistas: Daniel Duval

,

Dimitri Storoge

,

Gérard Lanvin

,

Tchéky Karyo
Realização: Olivier Marchal
Sinopse:

Esta é a história de Edmond Vidal, mais conhecido como Momom, um rapaz

que viveu toda a sua infância num pobre acampamento cigano. Com um grande sentido de família e lealdade, ele e o seu amigo de infância, Serge (Karyo), começam a praticar pequenos roubos, acabando envolvidos no crime organizado. Os dois formaram nos anos 70 o GANG DES LYONNAIS, tornando-se reconhecidos como os maiores criminosos daquela época. Após uma aparatosa detenção em 1974, Momom e Serge afastaram-se. Hoje, e já perto dos 60 anos de idade, Edmond quer esquecer o seu passado e viver a sua vida na companhia da família… Mas o passado vai voltar a bater-lhe à porta, na forma de Serge.
110m -
Comédia

- 14 Junho 2012

(EUA)
Protagonistas: Anna Kendrick

,

Cameron Diaz

,

Chris Rock

,

Dennis Quaid

,

Jennifer Lopez

,

Matthew Morrison

,

Rodrigo Santoro
Sinopse: Nas nuvens por estarem prestes a constituir família, Jules, a guru dos programas de televisão de manutenção física, e Evan, uma estrela do mundo da dança, descobrem que as suas frenéticas existências enquanto celebridades não têm hipótese de se manterem em face das surpreendentes exigências da gravidez. Wendy, advogada e escritora louca por crianças, tem a oportunidade de experimentar alguns dos seus conselhos militantes para mamãs quando as hormonas da gravidez invadem o seu corpo, enquanto que o marido, Gary, tenta não ser ultrapassado pelo seu competitivo pai, que está à espera de gémeos com a sua muito mais nova esposa-troféu, Skyler. Holly, uma fotógrafa, está preparada para dar a volta ao mundo para adoptar uma criança, mas o marido, Alex, não está tão seguro e tenta acalmar o pânico num grupo de apoio, onde homens que foram pais há pouco tempo falam da experiência como ela é na realidade. E a surpreendente relação entre os chefes de cozinha rivais Rosie e Marco resulta num inesperado dilema: o que fazer quando o primeiro filho chega mesmo antes do primeiro encontro?
Nos cinemas também pode ver o primeiro filme erótico em 3D "Sex and Zen 3D"; o filme de Béla Tarr e Ágnes Hranitzky "Cavalo de Turim".