Não perca! Numa sala perto de si!
A Idade do Rock

(Rock of Ages) M12
Musical

- 19 Julho 2012

(EUA)
Protagonistas: Tom Cruise, Malin Akerman, Bryan Cranston, Russell Brand, Catherine Zeta-Jones, Paul Giamatti
Realização: Adam Shankman
Sinopse: "Rock of Ages" conta a história de uma rapariga de uma cidade pequena e Drew, um rapaz da cidade, que se encontram no Sunset Strip em Hollywood, onde procuram realizar os seus sonhos. O seu romance "rock n` roll" é contado através dos hits de Def Leppard, Joan Jett, Journey, Foreigner, Bon Jovi, Night Ranger, REO Speedwagon, Pat Benatar, Twisted Sister, Poison, Whitesnake, entre outros.
Ted

(Ted) M12
Comédia

- 19 Julho 2012

(EUA)
Protagonistas: Mila Kunis, Mark Wahlberg, Giovanni Ribisi, Patrick Warburton, Seth MacFarlane
Realização: Seth MacFarlane
Sinopse: John (Mark Wahlberg) é um homem adulto que leva uma vida muito pouco relaxante por causa de Ted (Seth MacFarlane), um urso de peluche com uma dificílima personalidade que ganhou vida após John ter pedido um desejo quando era criança. Apesar de Ted ser o seu melhor amigo, John não consegue levar uma vida normal porque tem que estar sempre a cuidar do seu rebelde brinquedo. As coisas complicam-se ainda mais quando conhece a mulher dos seus sonhos, Lori (Mila Kunis), e Ted fica com a ideia que ela o vai substituir e excluir da vida do seu melhor amigo.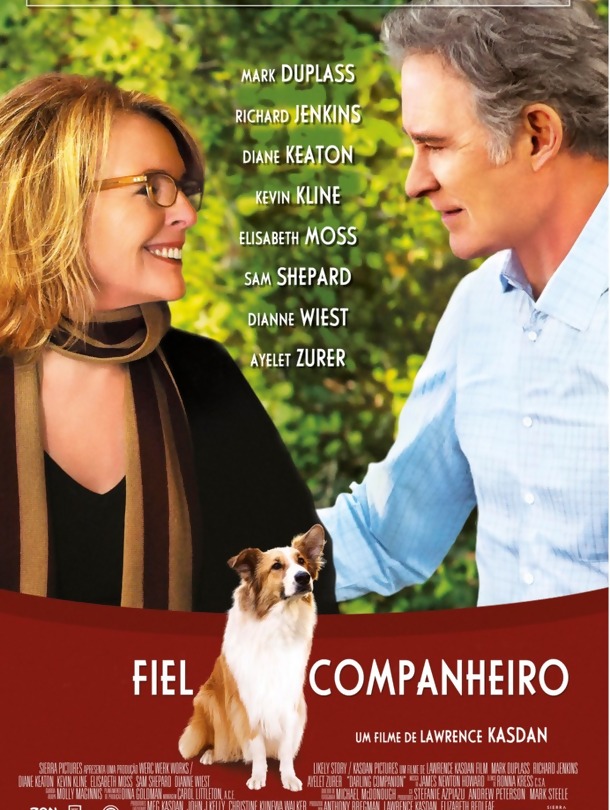 Fiel Companheiro

(Darling Companion) M12


103m -

Drama

- 19 Julho

2012 (EUA)
Protagonistas: Diane Keaton, Kevin Kline, Dianne Wiest, Richard Jenkins, Sam Shepard, Mark Duplass
Realização: Lawrence Kasdan
Sinopse: A dona de casa Beth (Diane Keaton) salva um cão abandonado e acaba por desenvolver uma ligação muito especial com ele, ligação essa que a vai ajudar a lidar com todos os dramas da sua vida. Quando este seu fiel aliado foge de casa, Beth inicia uma busca estadual para o encontrar.
Esta semana também estreiam os filmes "Largo Winch - A Conspiração" e "Fora Satanás".
"Largo Winch - A Conspiração" chega aos cinemas uma semana depois da estreia do primeiro filme. E se foste ver a semana passada "Largo Winch O Império" num dos cinemas ZON Lusomundo, poderás ver a sequela gratuitamente, graças à promoção inédita da ZON Audiovisuais. A história de "Largo Winch - A Conspiração", conta que depois da promoção para o topo do Grupo W e após a morte do seu pai adotivo, Largo Winch decide, para surpresa de todos, colocar a empresa à venda a fim de criar uma ambiciosa fundação humanitária. Mas, no dia da assinatura, ele é, subitamente, acusado de crimes contra a humanidade por uma misteriosa testemunha. Para provar a sua inocência, Largo terá de regressar à sua vida do passado, no coração da selva da Birmânia.
E por fim o filme francês "Fora Satanás", onde na Mancha, na zona da Côte d'Opale, perto de uma aldeia, do seu rio e dos seus pântanos, vive um estranho homem que vai sobrevivendo, enquanto comete alguns roubos, reza e acende pequenas fogueiras.
Uma rapariga de uma quinta nas redondezas toma conta dele e arranja-lhe alimentos. Os dois passam muito tempo juntos no vasto cenário de dunas e bosques, envolvendo-se misteriosamente em orações privadas no final das lagoas, onde o Diabo espreita.
Aproveite o dia nas praias e a noite nas salas de cinema.
Bons filmes!