Não perca! Numa sala perto de si!
O Fantástico Homem-Aranha - Parte I
(

The Amazing Spider-Man - Part I

) M12
136m -
Ação | Aventura

- 5 Julho 2012

(EUA)
Protagonistas: Andrew Garfield

,

Campbell Scott

,

Denis Leary

,

Irrfan Khan

,

Julianne Nicholson
Sinopse: A história de Peter Parker, um rapaz que foi abandonado pelos seus pais enquanto criança e foi criado pelo seu tio Ben e tia May. Como a maioria dos adolescentes, Peter tenta descobrir quem ele é e como ele tem de ser como pessoa. Peter tenta também encontrar o seu caminho com a sua primeira paixão Gwen Stacy, e juntos, eles lutam com amor, compromisso e segredos. Quando Peter descobre uma misteriosa mala que pertencia ao seu pai, ele começa uma busca para tentar compreender o desaparecimento dos seus pais, o que o leva directamente para Oscorp e para o laboratório do Doutor Curt Connors, o ex-sócio do seu pai. Como o Homem-Aranha se encontra numa rota de colisão com o alter ego de Connors, The Lizard, Peter vai tomar decisões que vão mudar a sua vida, usando os seus poderes e alterando o seu destino ao tornar-se um herói.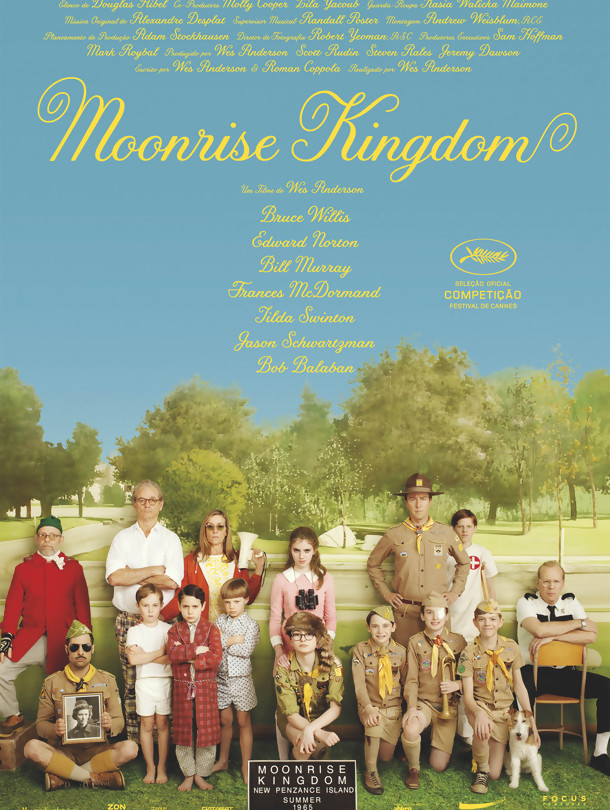 Moonrise Kingdom
(Moonrise Kingdom) M12
94m -
Drama

- 5 Julho 2012

(EUA)
Protagonistas: Bruce Willis, Edward Norton, Bill Murray, Tilda Swinton
Sinopse: Um jovem rapaz e uma jovem rapariga apaixonam-se loucamente um pelo outro e decidem fugir juntos. Os seus familiares e os habitantes da aldeia pensam que os dois jovens foram sequestrados e decidem organizar uma série de buscas para os encontrar.
108m -
Comédia | Romance

- 5 Julho 2012

(França)
Protagonistas: Audrey Tautou, François Damiens, Bruno Todeschini, Mélanie Bernier
Realização: David Foenkinos, Stéphane Foenkinos
Sinopse:

Uma mulher

francesa

de luto

pela morte do

seu marido,

três anos antes

é cortejada por

um sueco

colega de trabalho.
Esta semana também estreia nos cinemas o filme francês "Eu Não Sou a Tua Princesa" de Eva Nolesco, uma distribuição da Alambique.
Bons Filmes!!