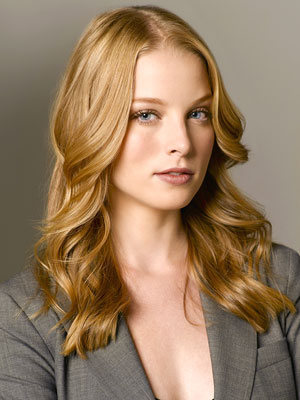 A atriz Rachel Nichols (Conan, o Bárbaro) está em negociações finais para integrar o elenco da adaptação cinematográfica do conto "The Ten O`Clock People", de Stephen King. A informação é avançada pelo The Hollywood Reporter que adianta também que Nichols será co-protagonista do filme, ao lado de Justin Long, e vai dar vida a uma mulher que consegue ver um aspecto horrível da realidade.
O enredo do filme centra-se num conto de Stephen King, publicado em 1993, na colecção "Nightmares and Dreamscapes", e acompanha Brandon Pearson, um homem de Boston que ao tentar deixar de fumar, descobre um mundo habitado por homens-morcegos, criaturas monstruosas e más. Enncontra depois outras pessoas que também vêm essas criaturas, com quem se une para as exterminar da face da Terra. Nichols será uma dessas pessoas com o dom de visualizar realidades paralelas assustadoras.
O filme é realizado por Tom Holland, através do argumento do próprio. As filmagens de "The Ten O`clock People" começam durante este verão.


"The Ten O'Clock People" Justin Long vai protagonizar filme baseado no conto de Stephen King