Não perca! Numa sala perto de si!
A Origem dos Guardiões
(
Rise of the Guardians
)
M6
97m -
Animação | Aventura
- 29 Novembro 2012

(EUA)
Com as vozes de:
Jude Law, Hugh Jackman, Chris Pine, Isla Fisher, Alec Baldwin, Dakota Goyo
Realização:
Peter Ramsey, William Joyce
Sinopse:
Pitch (Jude Law) é um monstro que planeia controlar o mundo, no entanto, este seu malévolo plano será travado por vários heróis como o Pai Natal ou o Coelho da Páscoa.
Cloud Atlas
(Cloud Atlas
)
M12
164m -
Drama | Ficção Cientifica
- 29 Novembro 2012

(EUA | Alemanha)
Protagonistas:
Tom Hanks, Hugo Weaving, Jim Sturgess, Halle Berry, Hugh Grant, Susan Sarandon
Realização:
Tom Tykwer, Andy Wachowski, Lana Wachowski
Sinopse:
Esta mega-produção de ficção-científica acompanha seis histórias que, mesmo situadas em épocas e países completamente distintas, acabam por se interligar com o desenvolver do enredo.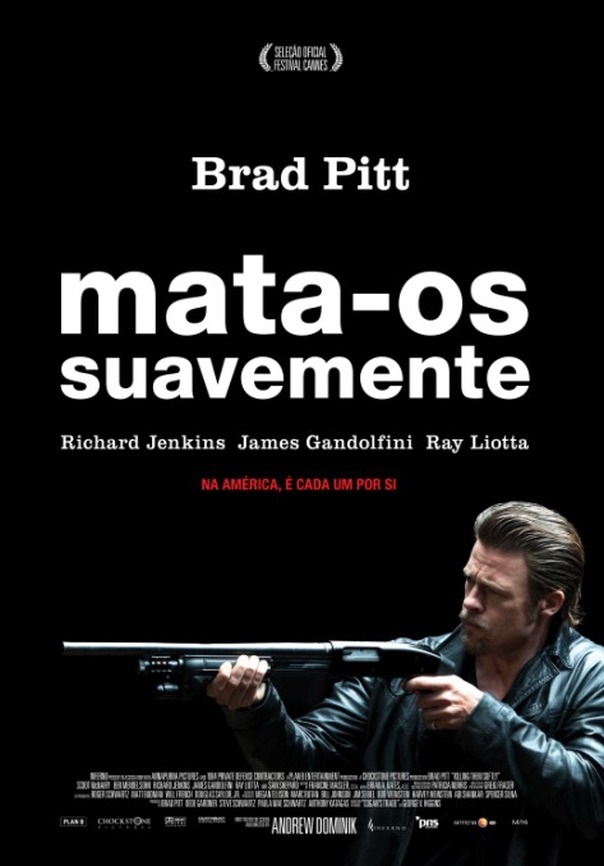 Mata-os Suavemente
(
Killing Them Softly)
M12
97m -
Thriller
- 29 Novembro 2012

(EUA)
Protagonistas:
Brad Pitt, Scoot McNairy, Ben Mendelsohn, James Gandolfini, Vincent Curatola, Ray Liotta
Realização:
Andrew Dominik
Sinopse:
O detective Jackie Cogan (Brad Pitt) é contratado para encontrar os responsáveis por um assalto a um jogo de póquer de alto risco que foi organizado pela máfia.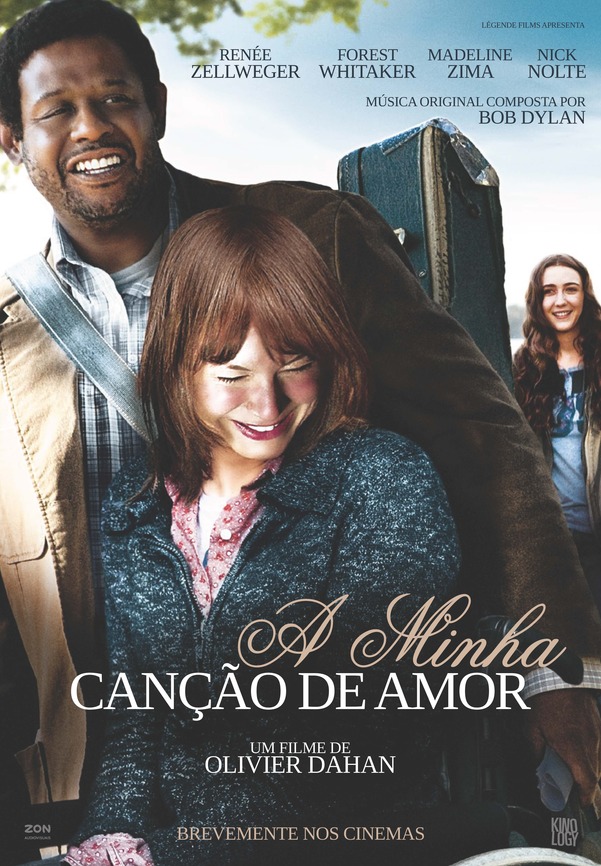 A Minha Canção de Amor
(M
y Own Love Song)
M12
102m -
Comédia | Drama
- 29 Novembro 2012

(EUA)
Protagonistas:
Andrea Powell, Elias Koteas, Forest Whitaker, Madeline Zima, Nick Nolte, Renée Zellweger
Realização:
Olivier Dahan
Sinopse:
Jane Wyatt (Renée Zellweger), uma cantora paraplégica que abandonou a carreira, e seu amigo, Joey (Forest Whitaker), decidem viajar de carro para Memphis. Os dois enfrentaram tragédias na vida e buscam na companhia do outro apoio para enfrentar os problemas.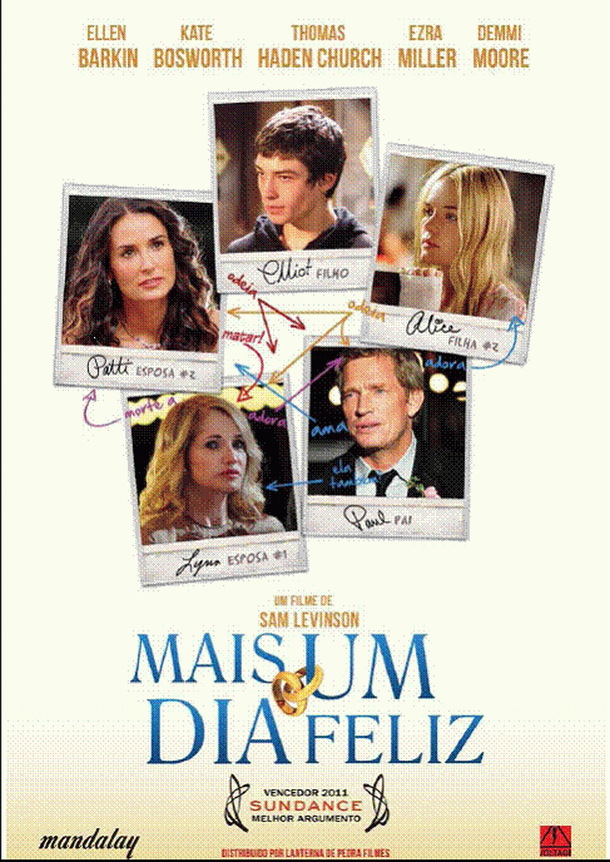 Mais Um Dia Feliz
(
Another Happy Day)
M12
119m -
Drama
- 29 Novembro 2012

(EUA)
Protagonistas:
Demi Moore, Ellen Barkin, Ezra Miller, Kate Bosworth, Thomas Haden Church
Sinopse:
Lynn Hellman é aquele tipo de mãe imprudente que insiste em arrastar os seus filhos perturbados e o irmão mais novo destes de volta a Annapolis, onde terão de enfrentar as já habituais insinuações e ataques dos restantes elementos da família. Lynn, em particular, terá de suportar a sua impenetrável e ultra pragmática mãe; as implacáveis irmãs, com inclinação para a bebida; e de forma mais aguçada e dolorosa, o seu ex-marido e a sua explosiva segunda mulher à medida que estas personagens se cruzam e discutem, abrindo feridas antigas com a mesma veleidade com que pedem para que lhes seja passado o sal na mesa. Ao aprofundar, sem receios, o que no âmago sinifnica ser uma contemporânea família americana de classe média, Levinson mergulha o seu filme com a honestidade ardente da juventude e dirige os seus atores com a confiança e leveza de mão que se espera de um contador de histórias muito mais maduro.
Hoje também estreia "
Neds – Jovens Deliquentes", um drama vencedor da Concha de Ouro no Festival de San Sebástian de 2010. O filme é realizado por Peter Mullan e conta com os jovens actores Conor McCarron, Greg Forrest e Joe Szula nos principais papéis. Na história,
John McGill é um jovem prestes a entrar na escola secundária em Glasgow, na Escócia, no ano de 1973. Oriundo de uma família pobre e disfuncional, a sua inteligência parece não ser o suficiente para o fazer sobressair e vencer na vida. Em plena adolescência, John vai ter de descobrir qual o caminho que deve escolher enquanto evita todas as tentações que lhe surgem no percurso.
Bons filmes!!!