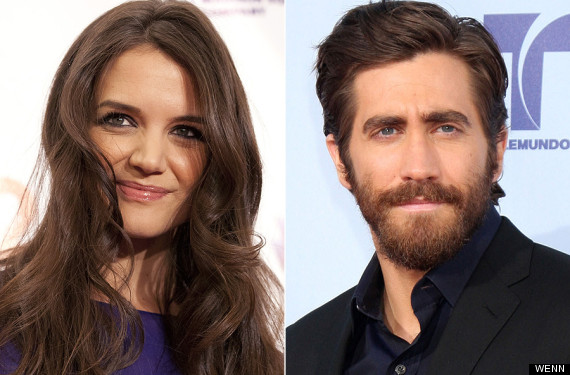 Os atores Katie Holmes e Jake Gyllenhal são o mais recente casal de Hollywood. A ex-mulher de Tom Cruise e o antigo namorado de Taylor Swift têm sido vistos juntos em jantares românticos.
Katie Holmes já tem um novo amor. A atriz que se separou, em Junho de 2012, de Tom Cruise tem saído com o também ator Jake Gyllenhal, escreve o The Sun. Os dois têm sido vistos a jantar várias vezes em restaurantes de Nova Iorque, sendo que Jake foi assistir ao espectáculo "Dead Account" da Broadway, que é protagonizado pela atriz.
«A Katie diz que eles têm várias coisas em comum e o Jake até já a foi ver [à Broadway] na peça "Dead Account". Aliás, ela já foi jantar a casa dele em West Village», conta uma fonte ao The Sun.
Recorde-se que a atriz se separou de Tom Cruise em Junho e partilha a custódia da filha Suri, de seis anos, com o ex-marido. Por seu lado, Jake Gyllenhal é conhecido em Hollywood por ser mulherengo e do seu 'portfólio' de namoradas fazem parte nomes como Taylor Swift, Kirsten Dunst e Reese Witherspoon.
Recentemente, Katie Holmes viu o seu espectáculo na Broadway ser cancelado devido aos fracos resultados de bilheteiras, estando marcada para Fevereiro a última data em que os fãs poderão ver a atriz em palco.